Cetificates and documents need legalization of distinct sorts for varying processes when you're planning to go abroad. Apostille for Germany is normally obtained from the central government after the authentication from the issuing authorities. Divorce Decree Certificate apostille for Germany is certifying your Divorce Decree Certificate as a part of personal document certification for Germany. This is one of the important steps that is to be taken while you have intentions to visit Germany for better prospects. MEA, government of India doesn't accept document/certficate for apostille from an individual, you need approach apostille services. The good and genuine services are quite stressful to get conveniently as well. PEC has excellent and reliable services for Apostille Germany. Undertaking the process through an agency makes a change as it is facile and the ones performing the process are professionals.
What is Divorce Decree Certificate Apostille and when do require it?
Divorce Decree Certificate Apostille for Germany is the process of attaining the apostille sticker from MEA on the Divorce Decree Certificate. It is a part of authentication of the required apostille documents in order to prove the reliability of the document and yourself w.r.t. concerned country i.e. Germany. The certificate is issued by the registrar of the district the one who provides this keeps all the records of marriages and divorces. The certification of a divorce certificate is given to government departments. In case if a divorced person wants to marry a person from another country, it is compulsory to get the documents authorized by the home country. Also, when a single parent wishes to apply for permanent residency, then verification of this certificate asked.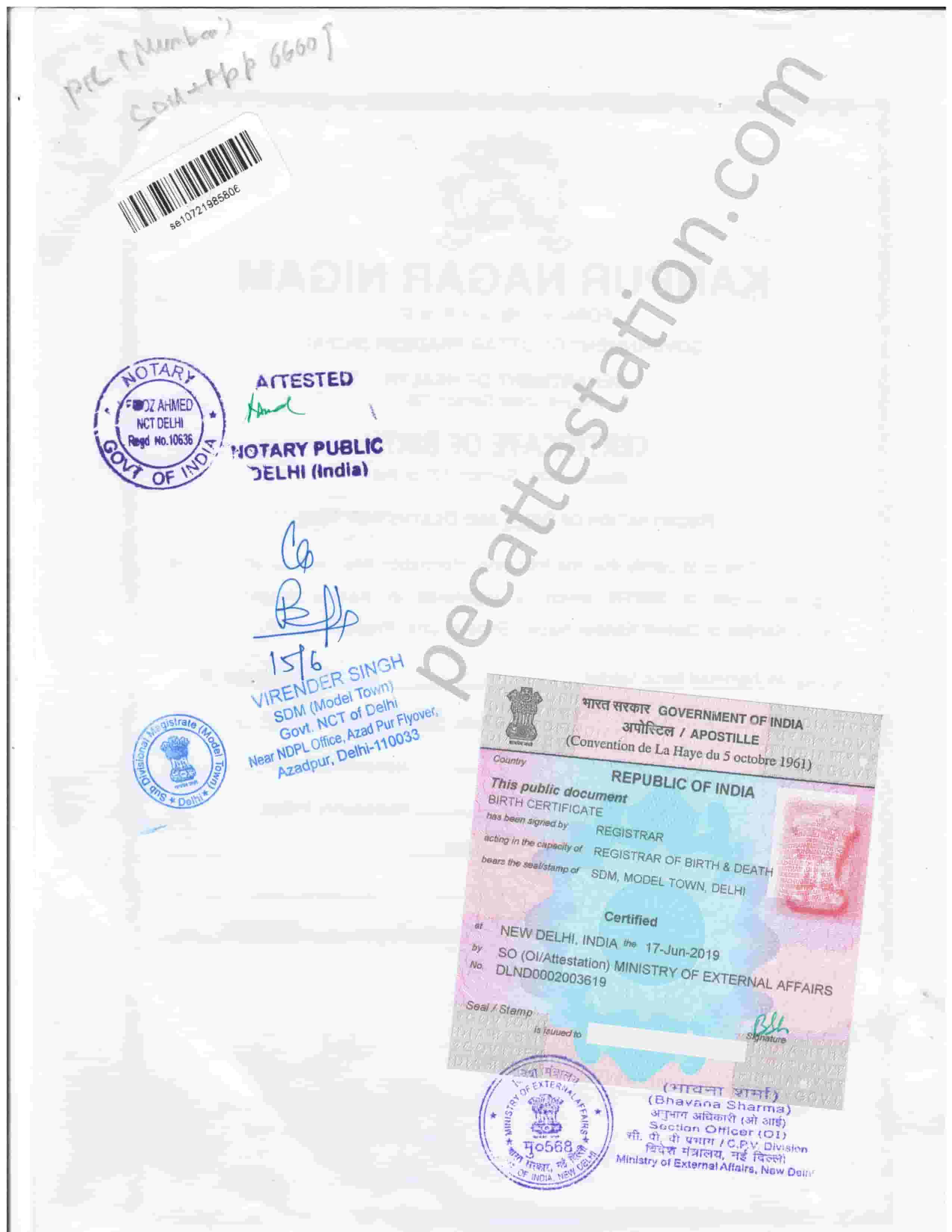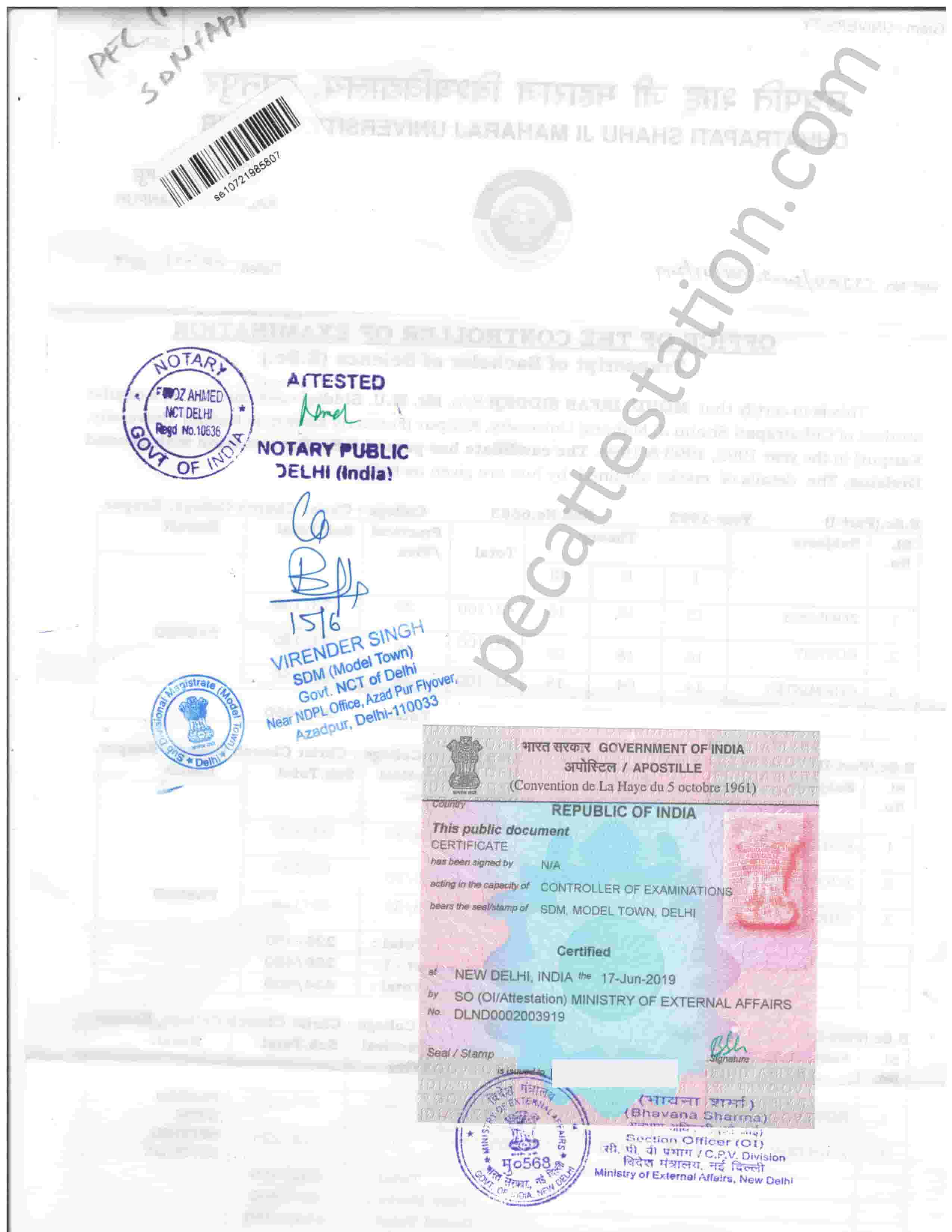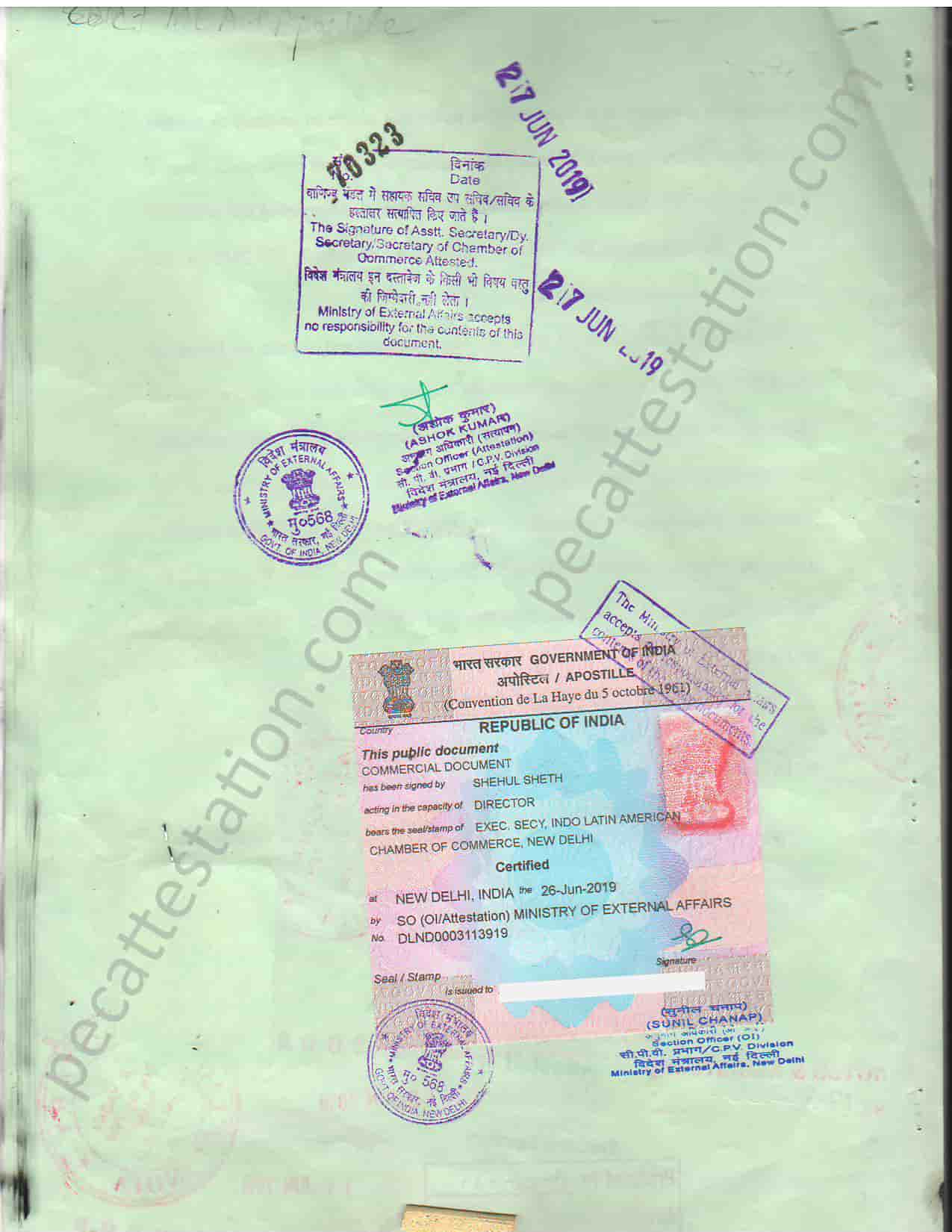 Sample Copies
×
Where can i get my Divorce Decree Certificate Apostille?
There are professional apostille agents rendering apostille Divorce Decree Certificate that assist the clients in obtaining MEA apostille. While inquiring for apostille services, one should consider the variables of a legal apostille service. An ideal apostille company must have professionals handling the documents in order to intercept the possible errors.
Divorce Decree Certificate apostille services are well served at PEC and we have an experienced and intellectual team working at the site. We prioritize client's convenience and make sure that we deliver to them fast. PEC is well recognised to perform the process of Divorce Decree Certificate apostille and is reliable for delivering quality services to the customers.
The Divorce Decree Certificate apostille attestation procedure is time-taking as it's not a direct process. The document goes through various levels of verification until it lastly gets apostille attestation. The Divorce Decree Certificate apostille is as follows:
Notary Attestation


Legalization by notary is performed before all other processes involving the course of action. It is obtained from the local notary, normally in the form of a signature and a stamp as well. The notary is the most fundamental requirement of any law concerned certification process. It is first step in attestation in India of personal and educational documents.

Home Department Attestation


Legalization for personal documents is carried out by the State Home Department. Personal document authentication comprises of a marriage certificate, death certificate, birth certificate. Home Department is exceptional to carrying out certification for the personal documents and the officials employed are the only ones allowed to attest documents.

SDM Attestation


The Sub-Divisional Magistrate is an alternative for the Home Department and in rare cases, for HRD as well. Although, some authorities sternly compulsate HRD attestation for educational documents. Sub-Divisional Magistrate is autonomous of the main state government and works distinctly.

Apostille


At this stage, the MEA provides a sticker which contains the name and other details of the applicant. At times, along with the apostille sticker, an MEA stamp is also mandated on the documents, especially for commercial documents. It is the final step of apostille and is carried out by the central government.
How long does it take to get Divorce Decree Certificate Apostille?
Generally it is determined by the sort of document apostille that is necessitated for how much further the process of apostille may need. Divorce Decree Certificate is a personal type of document whose fee is dependant upon several other factors apart from it being a personal document. Among the common methods, involving offline procedure completely will take around 20 to 45 days, in any case, if you take help of the apostille services to get done with the process on your behalf, then it might even need conveniently lesser time span like a week to two weeks. The period of the procedure would also be affected when the HRD is incorporated. Changing from state to state, it will lengthen up to a month or two.
How much does it cost to get a document Apostille?
There are different stages of authentication that are involved in the document apostille procedure. Apostille attestation fee mainly depends on the sort of authentication you need, be it for just from the MEA or from all other levels as well. Although, when calculated the apostille cost range a lot differently and will also be influenced as gravity of obtaining the apostille also plays a significant part in the determination of apostille stamp cost.
Why choose PEC?
PEC has been working for more than 6 years now and obtained itself the title of best services in India. We have developed this belief and rely all because of the assisting and experience that we have attained over the years. Let us show you how we can assist you with the best services:
Fast & Reliable Service


The services are trustworthy & verified, we render fast verification for your documents. We are trusted and relied upon by our clients.

Free pick up & drop service


Our services will collect documents from your location and deliver them back to you after the procedures. You shall be provided with the fastest and hassle-free services.

Service availability across all India


PEC is conventional for more than half a decade and now has branches spread all across the nation rendering its clients the best of services. We even offer services for foreign documents of all kinds.

24*7 Customer service


Reach out to us anytime in the day or night, and we shall assist to your inquiries and assist them. The team is compliant and patient give the best support for the necessitated answers.

Quality Service


We, at our agency, have utilities of the supreme quality with genuinity. Accuracy and expertise in task are affirmed.

Customer Convenience


Customers are of importance to us and we are technology sufficient to make our services of convenience to our clients. We maintain transparency of the process with our customers and there are no hidden costs.